Diwan Lughat at-Turk ( ديوان لغات الترك) (odlomci)
                                                                                                                                               Slovo o grupama turkijskim i njihovim plemenima
Po poreklu Turkijci se dele na dvanaest plemena. Svi oni potiču od Turka, sina Jafisovog (Jafetovog), sina proroka proroka Nuha (Noja) – da ga Alah blagoslovi!
Oni su nalik potomcima Ruma, sina Isaije (Isu), sina Ishaka, sina Avraama (Ibrahima) – da ih Alah blagoslovi!
Svako pleme ima grane, čiju količinu zna samo Alah. Zaustaviću se samo na velikim plemenima i propustiću mala, osim grane oguza-turkmana, spomenuću njihove grane i žigove za stoku, jer ljudi su dužni da to znaju.
Predstavljam raspored svakog [turkijskog] plemena po poretku [sa Zapada], od Ruma do Mašrika, uključujući i pagane, i muslimane, počinjući od tih koji su bliži Rumu. To su Pečenezi (بجنکbajanak), zatim slede Kipčaci (قفجاقqifjāq), zatim Oguzi (اغزughuz), zatim Jemeki (یماکyamāk), zatim Baškiri (بشغرتbashghirt), zatim Basmili (بسملbasmil), zatim Kaji (قایqāy), zatim Jabaku (یباقوyabāqu), zatim Tatari (تتارtatār), zatim Kirkizi (قرقزqirqiz). Ovi poslednji su najbliži Činu (صینṣīn). Sva ova plemena su se rasprostrla od Ruma na istok. Zatim slede Čigili (جکلjikil), zatim Tuhsi (تخسيtukhsi), zatim Jagma (یغماyaghmā), zatim Ograki (اغراقoghrāq), zatim Čaruki (جرقjaruq), zatim Čomuli (جملjumul), zatim Ujguri (ایغرuyghur), zatim Tanguti (تنکتtankut), zatim Kitaj (ختایkhitāy), oni i jesu Čin; zatim Tavgači (تقفاجtaqfāj) – oni i jesu Mačin (ماصینmāṣīn ) – ova plemena se nalaze između juga i severa.
Svako od njih sam prikazao u ovom krugu.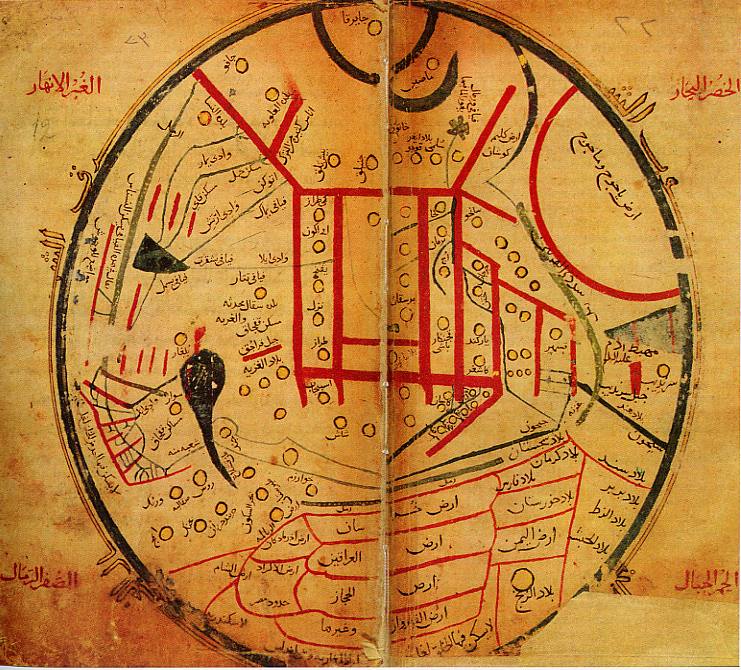 Preveli: Milija Jovičić i Marija Marjanović